The Feature You've Been Waiting For
WatchDog Mode
We've asked for your feedback and you, the people, have spoken.
We heard you loud and clear, so that's why we are releasing WatchDog Mode.
A lot of you have asked us to make a simple button on the dashboard that creates a small temporary boundary around your tracker. 

When that boundary is tripped, or the tracker activates twice, emergency mode is activated and you'll be notified.
It's perfect if you're going for a quick ride and need to stop somewhere for a while but you won't be near your vehicle.
It's easy to activate, just go to your dashboard and press the button underneath Watchdog Mode.
If you're on a computer, the button will be on the right-hand side.
And If you're on mobile, scroll down to see it and then press it.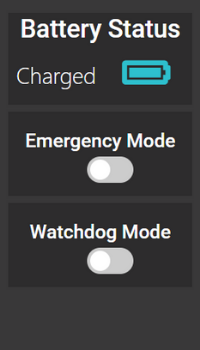 At it's core, this is just an easy way to set a temporary boundary around your vehicle instead of going into your settings and doing it there.

If you have any suggestions as to what we should implement next, feel free to let us know by going to our support page or emailing support@solidgps.com

And if this feature is what you've been waiting for then go here to order your very own Solid GPS Tracker today.
Sign Up Now And Get Your Free Vehicle Security Blueprint