Toyota's Rise to Success: How it Became the World's Top Car Maker
A Deep Dive Into How Toyota Reached the Top
One of the biggest names in the automobile industry is Toyota. The Japanese company started from humble beginnings and worked its way up over 75 years to become one of the most trusted car brands in the world.
But Toyota's success wasn't always rosy.
Toyota has grown from its mistakes and cultivated ideas to produce reliable vehicles. They have worked their way up, creating beautiful, classy, and dependable cars that fit every lifestyle.
Toyota doesn't fall behind the technology ladder either as they use the latest tech innovations in their cars. 
Such as the Pre-Collision System with Steer Assist which uses radar detection to spot pedestrians and other hazards. Then initiates alerts and automatic braking and automatic steering to reduce the risk of an accident.
And a whole lot more from the "Automated Highway Driving Assist" to the new system Toyota uses to charge its electric vehicles.
Providing them with heavy-duty capabilities and differentiating them from the market. There's no doubt that Toyota has pushed the boundaries and taken many risks to redefine what drivers can expect from their cars.
Sakichi Toyoda was the Japanese inventor who birthed what is today known as Toyota. It all started with an automatic power loom created with the principle of Jidoka in mind. Jidoka originates from Japanese which translates into English as "autonomation".
This means that if a defective part or equipment malfunction is discovered, the machine automatically stops, and operators stop work and correct the problem, rather than continuing production.
Enabling operations to build-in quality at each manufacturing process and to separate men and machines for more efficient work. Therefore, achieving Jidoka requires building and improving systems by hand until they are reliable and safe.
Sakichi Toyoda then founded the Toyoda Automatic Loom Works which little did he know was the humble beginnings of the Toyota we know today.
Soon after, Kiichiro Toyoda, Sakichi's son, added automotive design to the company's repertoire. After developing mountains of prototypes, that led to the Toyoda Model AA Sedan, AB Phaeton, and GA truck, pushing Toyoda to establish its own entity. And in 1937, it had its own brand, logo, and official name, Toyota Motor Company.
Question: How did Toyota get their name?
In Japanese, the word Toyoda uses 10 strokes to write while Toyota uses only 8 strokes. The number 8 is considered a lucky number which means "luck and prosperity", so Toyoda changed its name to Toyota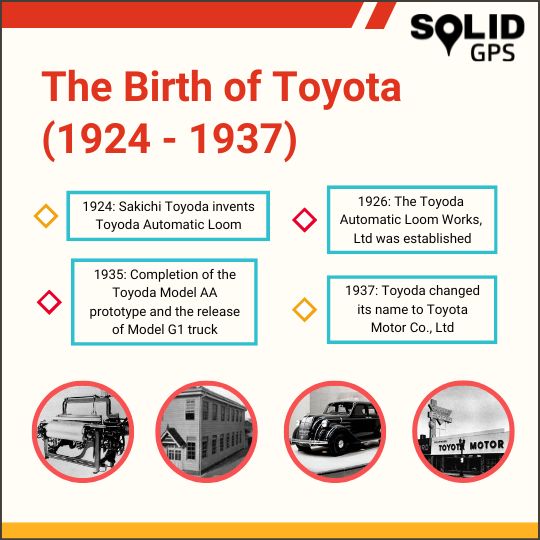 Toyota Through Bumpy Roads
By the 40s, Toyota gained popularity and ramped up its production. Soon after, they were producing 100,000 vehicles a year.
Besides building vehicles, they created offshoot companies, such as a steelworks facility, an electric auto manufacturing company, and a rubber production business. 
As World War II came to a close the postwar period spared no business including Toyota. Toyota secured loans, laid off employees, and reduced employee pay, dragging the company down further.
But right before they reached bankruptcy, the US military ordered over 5,000 vehicles for the Korean War. This timely push led Toyota out of a series of tragedies, getting them up and running again.
During the 50s, they created chain dealers, increased exports, and launched an American division.
Rapid Growth and Expansion
By the 1960s, Toyota saw significant and rapid growth. Developing partnerships within Europe and experiencing a boom down under leading Australia to become its largest export market during the 60s.
Toyota also introduced its first sports car, the Sports 800, setting a new tone for Toyota and providing the market with a glimpse of Toyota's future vehicles. That same year, the Corolla took the spotlight and quickly became one of the best-selling passenger cars of all time.
Success in the Modern Times
Question: Is Toyota the biggest car company in the world?
In 2008, Toyota became the number one automaker for the first time selling 8.35 million vehicles aside from being the largest firm in Japan.
Despite the restrictions and the chip shortage in 2021, Toyota has retained its title.
Toyota has for a long time been one of the biggest automobile manufacturers in the world. Some of Toyota's models are sold in over 180 countries and turn out to be the favourites in almost all of those countries.
Toyota's vehicles are some of the most popular cars in the world today.
In the 90s, RAV4, Avalon, and Prius went into production, surpassing more than 3 million units per year.
Toyota produced models with fuel efficiency in mind, pushing them to produce an electric range.
With these technological advancements, Toyota maintains its lead as one of the most dependable vehicle manufacturers for both personal and business use.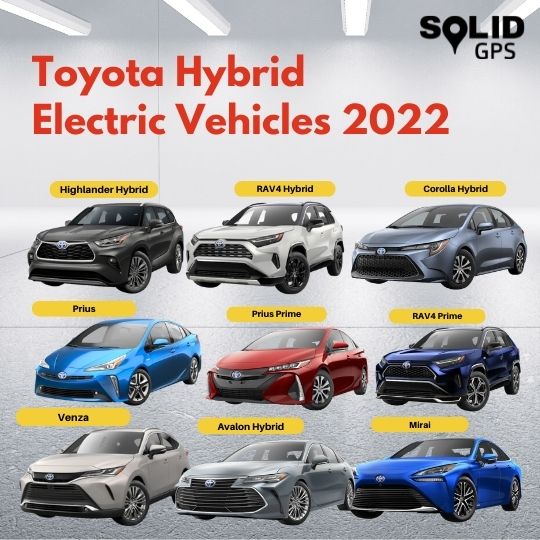 Toyota Hybrid Electric Vehicles (HEV) are designed to increase the mileage and reduce the emissions of a gas-powered car.
These 2022 vehicles include Highlander, RAV4, Corolla, Prius, Prius Prime, RAV4 Prime, Venza, Avalon, and Mirai.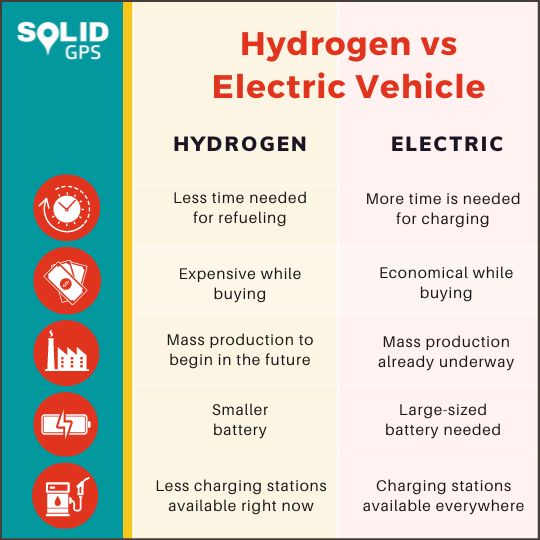 In the 2010s and onwards, Toyota is pursuing environmentally friendly vehicles, whether that be through Hydrogen or electricity, only time will tell.
From a powerful invention to becoming the leader of the automotive world, how did Toyota do it? 
They committed to their mission of producing excellent vehicles and using their setbacks as stepping stones to propel themselves forward.
Pushing a company to the top is no easy feat, and like Toyota's story, growth didn't happen overnight. Thanks to their relentless passion and reliance on their core principles such as Jidoka, we can enjoy their automobiles and watch them grow even more.
If you're a proud owner of your very own Toyota, invest in its security with a Solid GPS tracker.
Order Australia's Best Portable GPS Tracker Below
*Requires a
$6.99
P/M or
$69.99
P/A subscription.
31-day Free Tracking Before Subscription Begins.
Solid GPS is based in Melbourne, Victoria. All design, development and assembly is done in-house.