What If Your Vehicle Was Stolen?
Don't Think It Could Happen To You?

47,803

Vehicles Were Stolen Last Year.
That's 1 vehicle stolen every 11 minutes in Australia.
Easily secure your Kia Picanto with a Solid GPS tracker.
The simple way to get your pride and joy back faster than ever before.
A portable GPS tracker you hide in your vehicle that tracks nearly anywhere in Australia and New Zealand.
Or call us at 03 9015 4529
How Solid GPS Recovers Vehicles
"I bought two Solid GPS trackers and installed them on my trailers which I use for signage left on the side of the highway in remote towns.
I was on my way to the office and noticed my trailer wasn't where I had left it. I checked my Solid GPS app and saw my trailer was stolen at 5am almost on the dot.
My trailer had been stolen to a location roughly 50km away at the back of someone's 100-acre property hidden down by some hills, 400m from the road.
I had my trailer recoverd by 10:30am and the police arrived at 10:45am.
Now this is great and all, and I'm stoked I got my trailer back.
The best part of all of this is I got to see the look on the scumbag's face as I was driving out of the property with my trailer on and the look of shock confusion and awe on how the hell I found this trailer.
He knew he was done it was the most satisfying grin I have ever had in my life.
So to the guys at Solid GPS thank you so much for helping me relocate my trailer and being available to give some extra advice when I really needed it.
I'm glad we took out the investment to get them."
A review by John Jones
$6.99 P/M or $69.99 P/A per tracker
After a 31-day trial.
$6.99 P/M or $69.99 P/A per tracker
After a 31-day trial.
Or call us at 03 9015 4529

Frequently Asked Questions
Or call us at 03 9015 4529
Quality, professional product. Excellent interface using app or internet. Very accurate positioning. Company is easily contactable and responsive. Yearly cost very fair and affordable. Australian product. Can't get any better than that. Highly recommend.
Grant Hearnden
16/01/2023
GPS works great, brilliantback up service!
Solid GPS website well explains the differences between various types of GPS systems, and what type you need to go with for tracking a vehicle. - The battery life is extremely good - almost a month still 100%. Lasts SIX months in a single full charge. - Reliable tracking, uses Telstra/Vodafone networks. - Small and easy to hide in the vehicle. - By far the best aftercare/customer care service. - I could not be happier with a GPS from Solid GPS. Scope of further improvement: - charging port could be now popular USB C type - Plastic body cover could be a more sturdy, attractive look with a matte finish.
Simple but effective.
Excellent unit, works really well and the backup and support from Aussie based staff is fantastic. Highly recommended
Steve Minshall
03/01/2023
I have a few of these on motorbikes and a boat. They work well.
Mariusz Kaminski
25/12/2022
Very happy with the devices (have 2). Support is good as well. Recommend.
Nice and easy to use. Bought for my van as I head of touring.
Great device. It does exactly as advertised and I would recommend anyone thinking about buying as a anti-theft device
Awesome product and customer service. Nothing is too much trouble to Nathan and the team.
Or call us at 03 9015 4529
Have an idea you think could make a difference? Encountering an issue? Or have a question? 
Our top-notch customer support is here to help – you can reach us at any time and you'll receive an answer lightning fast.
We'd love for you to see for yourself too. You can press the button below and send us a message, email us at support@solidgps.com, or even give us a call at 03 9015 4529.
It's unbelievable that a lot of traditional trackers are originally bought from wholesale websites like Alibaba, only to be sold to customers at an exorbitantly high price. 
And to make matters worse, customer service is often subpar since these companies are selling GPS trackers that they don't fully understand!
We've worked tirelessly for two years to bring Solid GPS to life, with our incredible team of engineers down-under.
And we're continually enhancing the software.
We understand the ins and outs of Solid GPS like no other, and can provide you with the answers and support you need. 
Hide Your Tracker Nearly Anywhere
We know that having a reliable and easy-to-use tracker for your caravan, car, motorcycle, or anything with or without wheels is important.
That's why we provide a wireless tracker you can easily hide without needing a clear line of sight to the sky.
With our tracker, you'll get peace of mind knowing your vehicle is secure.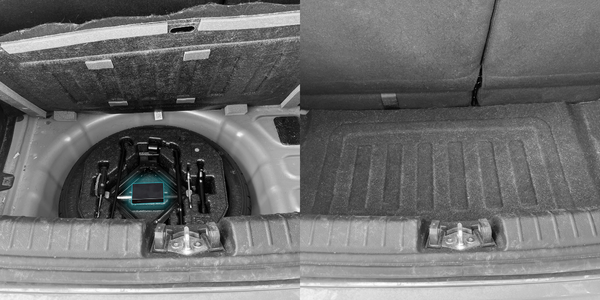 You Get A 1 Year Warranty
If you're still not convinced, why not give it a try? You have a full 31-day trial before your subscription begins.
All you pay right now is the hardware cost which is also fully refundable.
With just one click, you can easily cancel your subscription if it's not for you – giving you complete control over your decision.
You can enjoy a full year of worry-free use with the Solid GPS Tracker, as it comes with a one-year warranty! 
If you need any help with your location tracker or just want to chat with us, please don't hesitate to get in touch – our team is here to provide assistance and support whenever you need it.
Or call us at 03 9015 4529