Free Shipping To Australia & New Zealand
What If Your Vehicle Was Stolen?
Protect It With A Solid GPS Tracker.
58,939 vehicles were stolen last year. That's 1 stolen every 9 minutes.
Easily secure your
Isuzu NNR
with a Solid GPS tracker.
The simple way to get your pride and joy back faster than ever before.
Or call us at
03 9015 4529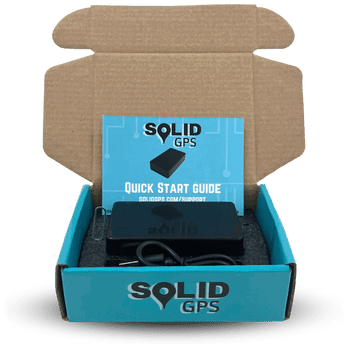 How Solid GPS Easily Recovers Vehicles
Imagine the peace of mind knowing that no matter where your vehicle goes, Solid GPS brings it back to you.
Traditional GPS trackers can be a maze of complexity, with thick manuals that leave you more confused than when you started.
But with Solid GPS, simplicity, security and support are at the heart of what we do.
Why Solid GPS Stands Out:
User-Friendly: Say goodbye to complicated setups. Our GPS tracker is as straightforward as they come, ensuring you're ready to go in just minutes.
Proven Track Record: We don't just promise; we deliver. Solid GPS has a consistent history of recovering vehicles promptly and efficiently.
Local Support, Always: Your worries vanish with our 24/7 local support team. We're here to help, day or night.
Every minute counts when recovering a stolen vehicle and that's why we recover vehicles with lightning-fast precision and speed. The success stories here prove that.
Solid GPS Tracker
From
$157
AUD
Hide your Solid GPS Tracker nearly anywhere inside your vehicle and effortlessly track it 24/7 with your Solid GPS app.
✓

A massive 3, 6 or 12 month USB rechargeable battery life!
✓

Everything included for just

$6.99

per month or

$69.99

per year, per tracker, including the SIM card, data, and app.
✓

Lightning fast local phone & email support.
✓

Accurate location updates every 2 minutes.
✓

Uses the Telstra network in Aus & the Spark network in NZ.
✓

Geofence/boundary alerts sent to your phone & email for free.
✓

Works nearly anywhere inside your vehicle, no line of sight needed.
✓

Save potentially hundreds of dollars on insurance premiums each year.
✓

Try Solid GPS with a 31-day trial and enjoy peace of mind with a 12-month warranty.
✓

Fast & Free Shipping.
Or call us at
(03) 9015 4529
*Requires a
$6.99
P/M or
$69.99
P/A subscription.
31-day Free Tracking Before Subscription Begins.
Trusted by +10,000 Vehicle Owners
John V.
★★★★★
I needed some trackers but was not wanting to pay a fortune and still get a GPS tracker that works properly. I met the guys from Solid at a caravan show and bought the trackers there and then.It was simple, they had the answers and it is an Aussie company, and they supply the sim card. The prices were very reasonable for what is on offer and I don't have to do anything. I have both trackers working and boundaries set. Very satisfied with the units and the systems operation. These guys are Solid.
Sean D.
★★★★★
Customer service at time of ordering was brilliant and I have to say, far beyond expectations.The Solid GPS arrived just a few days after ordering it.I followed the instructions provided with the unit and set up was really simple and it worked properly out of the box.I am really pleased that it is getting 100% signal from within the Caravan considering it has a heavily insulated roof with solar panels directly above where it is hidden.Battery life is still at 100% even though it has been running for around 4 weeks.Overall, really pleased with the Solid GPS.
Mark J.
★★★★★
Great device set up easy, phone soft ware easy to use, accuracy good within a few metres. Use it in our caravan in watchdog mode.
Raf D.
★★★★★
Quick fast delivery of Solid GPS, works well, could track my vehicle everywhere it went. Website is easy to use, with ability to setup up alerts if your vehicle leaves a pre-determined area..... Very happy with the product..
Brian G.
★★★★★
Purchased to go in a camper.(not been out camping since purchase)Did a test by having in my car to see how it performed. Was very happy with the result. Showed it had moved outside of area with an email notification. Will get another unit soon for a classic car.
SAM Y.
★★★★★
It's a excellent product. You can set it up and check it wherever you are.
Ian K.
★★★★★
We have had 2 trackers for nearly 2 years now. I've had a couple glitches with them, mainly due to vehicles being stored for long periods of time.Nathan has been brilliant, replies toMsgs even on the weekends and helpsresolve any issue. What I will pass on is, "if your trackers are stored away for long periods of time, I'd recommend recharging them every 3 months or so as the battery status won't update".I have the 6 month batteries and now have phone reminders to do this every 3 months.
Paul W.
★★★★★
Works exactly as it states on the box. Download the SolidGPS app and set Watchdog mode for peace of mind.
ERIC O.
★★★★★
I have had several gps trackers for security purposes. Until Solid GPS arrived on the scene, it was always a headache setting the devices up with numerous texts to and from etc. Then there were the expensive data sims to contend with. Not with GPS, charge it up, turn it on and place in appropriate place in vehicle and walk away. Love it.
Brent H.
★★★★★
Great devise, works as it should and comforting to know we have good cover
Dave B.
★★★★★
Great little gps tracker, works as it should. I've got it hidden in my caravan wired to a permanently powered usb. Good piece of mind knowing if it does get stollen I'll be alerted and can see where it is.
Amanda V.
★★★★★
This product is truly amazing. It has exceeded my expectations. Easy to set up App, with great tools to help deliver informative information which I can use to fine tune travel times.
David M.
★★★★★
Really good service from the Team at Solid GPS - very prompt despatch and delivery. The product itself is 'discrete' - can be hidden anywhere in the campervan without needing permanent wiring. Battery life appears excellent; movement of the vehicle gives a quick message to the cell phone and is extremely accurate.
Paul O.
★★★★★
Excellent product, works well ,great app and service
Neil P.
★★★★★
Solid gps, small and discrete enough to give you tha piece of mind that your bit of kit has a digital watchdog on it 24/7. 3 battery life options also gives you the flexibility of set and forget. Easy instructions and easy to use. Super accurate tracking...thieves beware.
Gwyn M.
★★★★★
Great little product assembled and sold locally in Melbourne.Reliably receiving email alerts and tracking if my car leaves the property.Will be purchasing a few more for the rest of the cars once they're registered and driving.
Mark W.
★★★★★
Great product, I have a couple on motorbikes. The battery life is way longer on a charge than claimed. Accuracy seems very good. The one time I needed help on setup, the email response was almost instant.
Shane J.
★★★★★
We bought two of these trackers, both turned up quickly and work really well.
Michael M.
★★★★★
Great GPS device, easy to set up and use. Very reasonable purchase price with cheap on-going fees. Highly recommend this brilliant little unit.
Mark W.
★★★★★
Awesome product! Protect your assets real time!
Carol Y.
★★★★★
Great product, easy to set up and has given us peace of mind
Steve G
★★★★★
I have had mine since start of the year. Great device. Charge lasts for ages. I would have two more if it wasn't so pricey for each device to track.
John S.
★★★★★
Great company to deal with , easy to set up and and works really well. Can highly recommend.
Ian D.
★★★★★
I purchased a GPS tracking unit to add security to my motor vehicle. Easy to place order. Very quick delivery. Instructions very good. Felt price was good for product. Fitted it works great and gives piece of mind. I would recommend this product. Communication with company also very good
Peter J.
★★★★★
Great product and positioning is extremely accurate. I would say nearly to the meter. Very fast delivery and fantastic service. A query I had had was answered immediately. I cannot recommend the product highly enough.
Michael T.
★★★★★
Great product. Works well and easy to use. Cost effective and love the fact it comes with a sim plan that is cheap per month. I would like to see a smaller unit created that can be more easily hidden and still provide all the great features. Staff where also prompt and great to deal with. Very happy 🙂
Phil R.
★★★★★
Brilliant unit, Easy to setup . Even for a fool like me. Do not hesitate to buy.
Barry M.
★★★★★
A great device and at the right price point. It works very well!
A H.
★★★★★
Easy to pay for the device. Arrived quickly. Easy to install, organise the app, get set up. Would recommend to family and friends. Great work guys 👍
Greg S.
★★★★★
Works well, better reception in my carport than garmin gps
Gary T.
★★★★★
Highly recommend Solid GPS, easy purchase, fast delivery, great customer service. Nice easy setup, low annual fee. I like the feature where you can share your location with friends or family so they can see exactly where you/your vehicle is located too. Top product 👍
Chester W.
★★★★★
Simple to use, very cost effective and they work a treat. Bought one to try it out and recently added two more with the MEGA battery. Service and support from the Solid GPS team always exceeds expectations.
John R.
★★★★★
Recently purchased the Solid GPS. Works a charm, getting alerts when leaving the boundary and tracking via the app.
JonJGS302
★★★★★
Excellent tracker to protect your classic car! Battery life is exceptional and the ability to print out your data points is brilliant. The BIGGEST and BEST part of this device is the support you get from Nathan Torkar! Prompt responses and he does everything and anything to ensure that your tracker is working to its absolute optimum. I've had mine for 12 months now and used it on interstate car cruises, events and tours. Watchdog mode gives great peace of mind when away from home. I've used lots of GPS trackers and this one is great!
Lloyd W.
★★★★★
This is a no brainier, if you want to know where your van is located. We've done 15000ks since we installed our Solid GPS. A lot that has been in non mobile coverage areas and it's given us peace of mind knowing the GPS coordinates of our are constantly monitored for movement.
Dennis W.
★★★★★
For two years I've been researching trackers for a campervan which I'm buying soon. Road tested Solid GPS in my car, just around town. Emergency mode works well. Haven't tried Watchdog mode yet. Battery still at 100%. Easy to hide in the vehicle. Very happy with it.One thing, iPhone users need to allow "Background App Refresh" for the app. Otherwise, it won't update. Once I worked that out, everything was sweet. Great product!
Ravinder pal S.
★★★★★
Exceptional customer service. overall the experience has been great . Even though they say the customer support is available between 9-5 , they have always responded to my queries even before 9 and after 5 too. Definitely recommend.
John M.
★★★★★
Purchased online, fast delivery, easy setup & working well. A well worth while investment with the car thefts atm.
Robin L.
★★★★★
Excellent product value & servicePurchased for our MotorhomeHighly recommended. Australian quality.Lots of inferior products on the market
Tim W.
★★★★★
I purchased a unit a few weeks ago. With the enclosed instructions and videos, It was pretty easy to set up and get going.Recently our son borrowed my car and did a few hundred kilometres. It was very easy to see where he parked the nights he was away.I'll definitely be purchasing another unit for my wife's car.
Jules C.
★★★★★
Very happy with SolidGPS. We bought our tracker approx. 6 weeks ago & found it easy to set up & use. We feel it's a great investment and worth every $ for peace of mind. We've found it's very accurate and is working well. Nathan has been great to deal with and we're also delighted that SolidGPS is an Australian company. Highly recommend.
Mark F.
★★★★★
A very good tracking device, easy to use and let's you know if the device moves out of its boundary. Battery life is extremely good, so it can be set and forgot whilst doing its job.
Mick A.
★★★★★
The solid GPS was very easy to set up and install in the new caravan. Wish I had one in my old van.
Fast Aussie Support
Have an idea you think could make a difference? Encountering an issue? Or have a question?
Our top-notch customer support is here to help – you can reach us at any time and you'll receive an answer lightning fast.
We'd love for you to see for yourself too. You can send us a message, email us at support@solidgps.com, or even give us a call at
(03) 9015 4529
Built In Australia
It's unbelievable that a lot of traditional trackers are originally bought from wholesale websites like Alibaba, only to be sold to customers at an exorbitantly high price.

And to make matters worse, customer service is often subpar since these companies are selling GPS trackers that they don't fully understand!

We've worked tirelessly for two years to bring Solid GPS to life, with our incredible team of engineers down-under.

And we're continually enhancing the software. We understand the ins and outs of Solid GPS like no other, and can provide you with the answers and support you need.
Hide Your Tracker Nearly Anywhere
We know that having a reliable and easy-to-use tracker for your caravan, car, motorcycle, or anything with or without wheels is important.


That's why we provide a wireless tracker you can easily hide without needing a clear line of sight to the sky.


With our tracker, you'll get peace of mind knowing your vehicle is secure.
Cars
Motorcycles
Caravans
Trucks
Machinery
Boats
Equipment
Trailers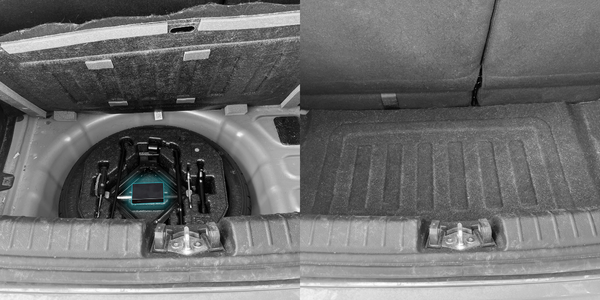 1-Year Warranty Included
If you're still not convinced, why not give it a try? You have a full 31-day trial before your subscription begins.
All you pay right now is the hardware cost which is also fully refundable.
With just one click, you can easily cancel your subscription if it's not for you – giving you complete control over your decision.
You can enjoy a full year of worry-free use with the Solid GPS Tracker, as it comes with a one-year warranty!
If you need any help with your location tracker or just want to chat with us, please don't hesitate to get in touch – our team is here to provide assistance and support whenever you need it.
Got A Question About Solid GPS?
Frequently Asked Questions
Solid GPS is based in Melbourne, Victoria. All design, development and assembly is done in-house.