1 Vehicle Is Stolen Every 11 Minutes
"I bought two of them and installed them on my trailers which I use for signage left on the side of the highway in remote towns.
I was on my way to the office and noticed my trailer wasn't where I had left it. The trailer was stolen at 5am almost on the dot.
My trailer had been moved to a location roughly 50km away at the back of someone's 100-acre property hidden down by some hills, 400m from the road.
I had my trailer recoverd by 10:30am and the police arrived at 10:45am.
Now this is great and all, and I'm stoked I got my trailer back.
The best part of all of this is I got to see the look on the scumbag's face as I was driving out of the property with my trailer on and the look of shock confusion and awe on how the hell I found this trailer.
He knew he was done it was the most satisfying grin I have ever had in my life.
So to the guys at Solid GPS thank you so much for helping me relocate my trailer and being available to give some extra advice when I really needed it.
I'm glad we took out the investment to get them."
A review by John Jones
The Solid GPS Tracker That Will Simplify The Way You Track Your Caravan, Car, Motorcycle or Anything On/Off Wheels.
Or call us at 03 9015 4529
$6.99 P/M or $69.99 P/A per tracker
After a 31-day trial.
$6.99 P/M or $69.99 P/A per tracker
After a 31-day trial.
Or call us at 03 9015 4529

We've got lightning fast customer support. Don't believe us?
You don't have to take our word for it, check out our hundreds of Solid GPS' reviews by clicking the button below.
Or give us a quick test by sending us a message at support@solidgps.com, you can even give us a call at 03 9015 4529.
A lot of traditional trackers you might find on the market are originally purchased on wholesale websites like Alibaba and sold to you at a steep mark-up.
Resulting in poor customer service as half the time those companies are selling you a GPS tracker they don't fully understand themselves!
We built Solid GPS over 2 years with our own team of engineers here down-under and we're constantly improving the software side of things too.
So you can trust that we know the ins and outs of your Solid GPS tracker like the back of our hand and can answer any question or resolve any issue you might run into.
Hide Your Tracker Nearly Anywhere
Solid GPS is an Aussie-Built tracker you can place nearly anywhere in your caravan, car, motorcycle or anything big with or without wheels.

Because your Solid GPS tracker completely wireless you can hide it better than a traditional wired-in GPS tracker. And you also don't need line of sight to the sky.
That also means your tracker is a lot more easier to install, just turn it on and hide it in your vehicle.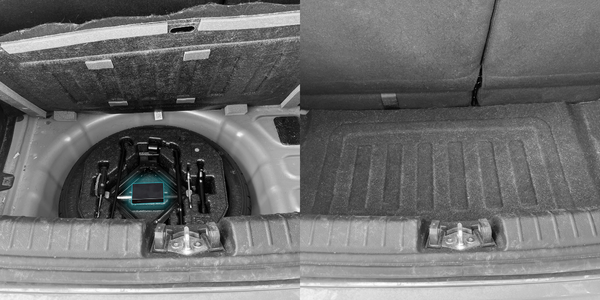 You Get A 1 Year Warranty
We'd be shocked if you didn't think Solid GPS was the best tracker you've ever used.

But if you're on the fence, you get at least a 31-day trial before your subscription begins.

All you pay right now is the hardware.

You can also easily cancel your subscription with just one click in your settings page, there's no need to call anyone up, you have complete control.

And if your tracker is not suitable for your needs, let us know within 60 days and we'll refund you.

You also get a 1 year warranty on your Solid GPS tracker.

If you have any questions, concerns, issues or just want to talk to someone, let us know by calling or emailing and we'll get back to you ASAP.
Or call us at 03 9015 4529