How to Recover a Stolen Trailer in 6 Hours
John Jones works at Ark Window Tinting Solutions and is one of our customers.

Back in April 2020, he ordered a couple Solid GPS trackers to install into his trailers.

On the 24th of September in 2020 at around 5AM one of his trailers was stolen.

Here's his story of how he got it back in under 6 hours.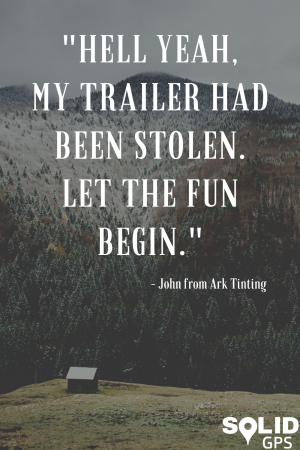 Let me tell you I am so happy and satisfied with Solid GPS.

I bought two GPS trackers and had them installed on my trailers. My trailers are used for signage left on the side of the highway in remote towns.

On Thursday the 24th of September 2020 I was on my way to the office and noticed my trailer wasn't where I had left it.

But it was there the night before.

I wasn't angry or sad but excited.

"Hell yeah, my trailer had been stolen. Let the fun begin" 

My poor trailer had been moved to a location roughly 50km away. As I live in Tasmania, if you head 50km in any direction you end up in the forest, deep scrub or farmland.
Luckily for me, I got the deep scrub option.

The thieves parked my trailer at the back of someone's 100-acre property hidden down by some hills. 400 metres from the road.

I had my trailer recovered by 10:30 AM, the police arrived at 10:45 AM.

This is great and all and I'm stoked I got my trailer back.

A bit disappointed I have to replace all my signage.

(the thief ripped off all the signage as an attempt to hide it, worth about $1,500.)

But the best part of all this is I got to see the look on the scumbags face as I was driving out of the property with my trailer.

The look of absolute shock and confusion on his face was priceless.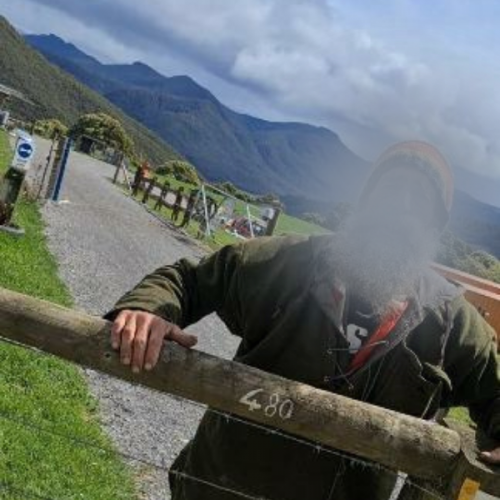 (Unfortunately, we have to blur his face or we might get sued.)

I knew he was racking his brain, trying to come up with reasons on how I recovered my trailer.

I had the most satisfying grin I have ever had in my life.

So to the guys at Solid GPS, thank you so much for helping me find my trailer.

And being available to give some extra advice when I really needed it.

I'm glad we took out the investment to get the trackers. It was such a fun adventurous day and I couldn't have had it without you guys.

Regards,
John. Ark Window Tinting Solutions.

P.s. If you're reading this review and want me to confirm my experience with Solid GPS, I'd be more than happy for you to contact me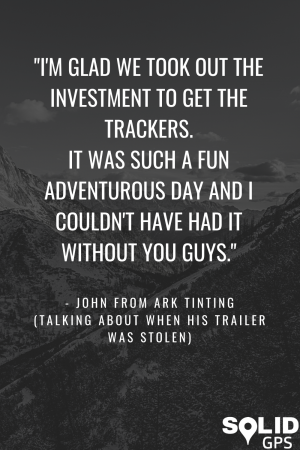 Thankfully, John got his trailer back, the above story was edited from his google review here, along with bits and pieces I added from talking to john myself.
As he said in his review, you can contact him here.
If you need your windows tinted or vehicle wrapped, detailed and paint protected be sure to contact John or anyone at Ark Tinting.
And if you have a specifically have a trailer that needs protecting order your very own Solid GPS tracker now from by clicking here and we'll tell you, hands down, the best place to put it.
How do we know it's the best place?
Because John let us know where he put his tracker on his trailer. We were shocked, trust us, no one will ever think to search this spot.
And you will only know if you order a Solid GPS tracker because we want to keep trailers safe.
Here's that link again, be sure to get one today at https://www.solidgps.com/plans/
Sign Up Now And Get Your Free Vehicle Security Blueprint