What You Can Learn From Car Theft in 2019
My uncle, Maurice, in his late 50s purchased a beautiful sky blue 1964 Mustang.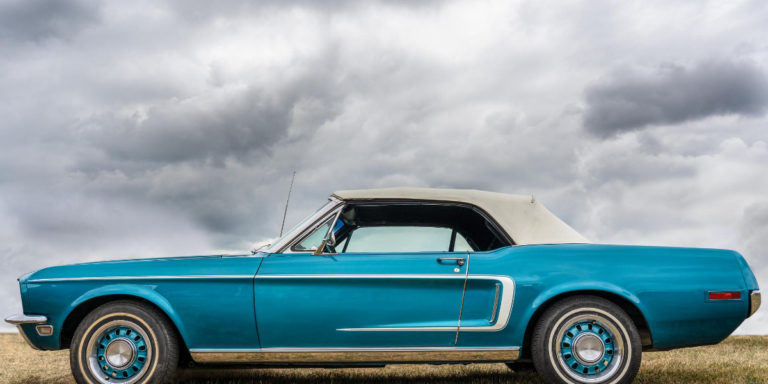 One frosty morning, as he made his black roasted coffee, something seemed off.

The hairs stood up on the back of his neck and rode down his arm. Maurice grabbed a bat from a nearby closet and crept down to his garage.

His garage door had been jammed open and his Mustang was gone.

Struck with disbelief and anger, staring into his empty garage where his Mustang used to be, Maurice scrambled to get the phone out of his pocket and dialled 000.

The search for his car was arduous and slow. The police found little evidence, it was clear the job had been professional. In the end, they gave up and put the case on the backburner.

After calling 000 he rang his insurance company, days of back and forth left him tired and confused. His insurance company had to resolve an investigation before he would be fully reimbursed.

I thought he was incredibly unlucky. He must have been one in a million to experience that. Later I realised that was far from the truth.

After my uncle's Mustang was taken, I started noticing theft more and more. Friends of mine would tell me stories of their cars getting stolen, some had no insurance, leaving them financially ruined.

The news cycle seemed to be overrun with victims of vehicle theft just trying to make a living. Tradies losing their utes, single mums having their only car stripped away and the older generations, who spent years saving up for a vintage Mustang, having it ripped away in an instant.

Were they all just unlucky? Or is there an unspoken, underlying problem? 

I did a bit of research and what I found was shocking. I learnt that 30,000 cars were stolen in Australia in 2019. I couldn't believe it! 

I justified to myself "Those statistics are probably inflated and inaccurate". I dug deeper into the data and realised the problem was even worse.
46,285 cars were stolen in 2019 alone.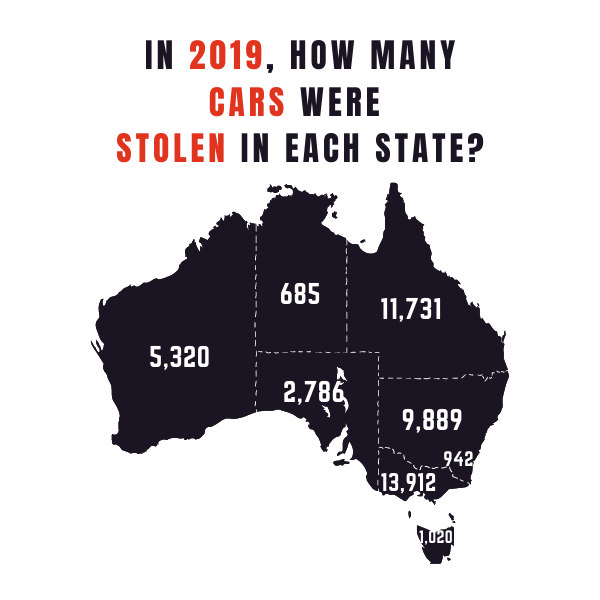 In areas like Hume, Victoria, the problem of car theft is being actively tracked and reduced.

However, places like Brisbane, Gold Coast, Logan and Moreton Bay (Basically all of Queensland and the rest of Australia) are struggling with a significant increase in car theft of at least 15%.
Below are the top 10 worst areas for theft.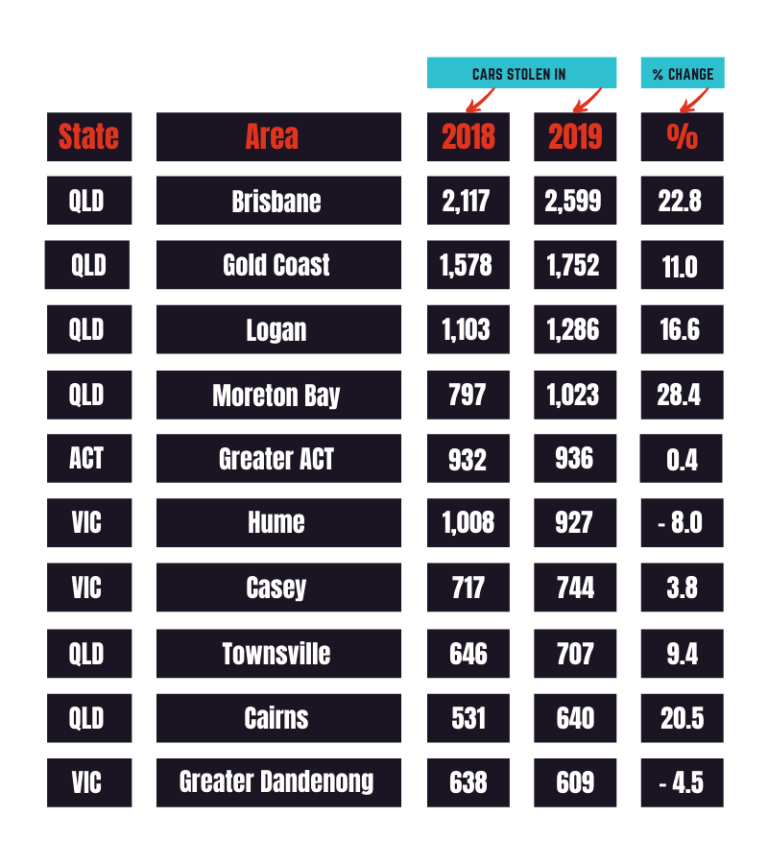 An Extreme Warning with COVID
Initially, we thought COVID would drop the number of car-related thefts but as March 2020, car theft is topping numbers higher than last year. It's set to reach nearly 60,000 cars stolen by 2021.

Why is this the case?

COVID has bought untold amounts of financial struggle onto everyday people. Forcing some to turn to a darker path of theft and robbery.

Starting small at first, working their way up to the big payday items like my Uncle's Mustang or some of my friend's cars.

We actually interviewed a motorcycle thief earlier this year and he divulged the reasons why he steals motorbikes while also giving good hints on how to protect your vehicle.

It's a good read you can check it out here. https://www.solidgps.com/a-conversation-with-a-motorcycle-thief/
How do we stop it then?

How do we put these slimy scumbags back into jail where they belong or at the very least, get theft victims their pride and joys back?
We've compiled a list of four tips and tricks to help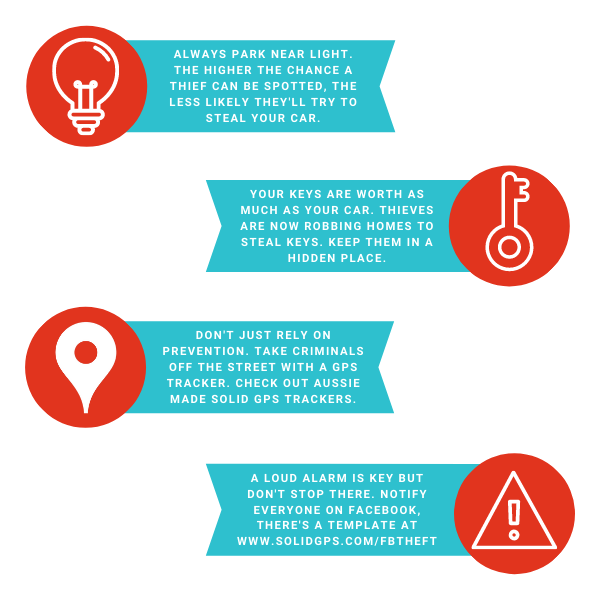 Don't be like my uncle. Don't wake up tomorrow to a heart attack when you realise your car isn't where it should be.

You will regret it and it will cost you a car-load of money. Keep your keys out of sight, your car too.

Keep a watchful eye in your community and report any suspicious activity to the Australian-wide police assistance line 131 444. 

But information isn't always enough to stop thieves.

Practical solutions are best for practical problems so consider getting a Solid GPS tracker here

If worst comes to worst and your car does get stolen, check out this article and see what you should ACTUALLY do to recover your vehicle, even if you don't have a GPS tracker.
Finally here's the link to our source, the National Motor Vehicle Theft Reduction Council.
Sign Up Now And Get Your Free Vehicle Security Blueprint