What We Can Learn From Motorcycle Theft In 2019
There's that sinking feeling in every motorcyclist's stomach that one day they're going to come home and find their pride and joy gone.
All that's left will be a broken lock.

One time our neighbour owned a Ninja 300 and in the middle of the night, four guys in a van hopped out, cut the lock and heaved it into their van. 

Never to be seen again. You can read more about that story here 
But these are all stories, I could be lying. So how about something that packs a punch?
Like us digging into the data to find out the real statistics of motorcycle theft.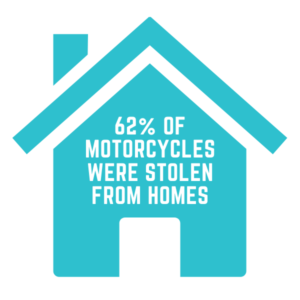 Below is all the information about motorcycle theft in 2019.
But presented in a simplified manner.

Did you know that 62% of motorcycles were actually stolen from homes?
Australia as a Whole - 9,647 Motorcycles Stolen in 2019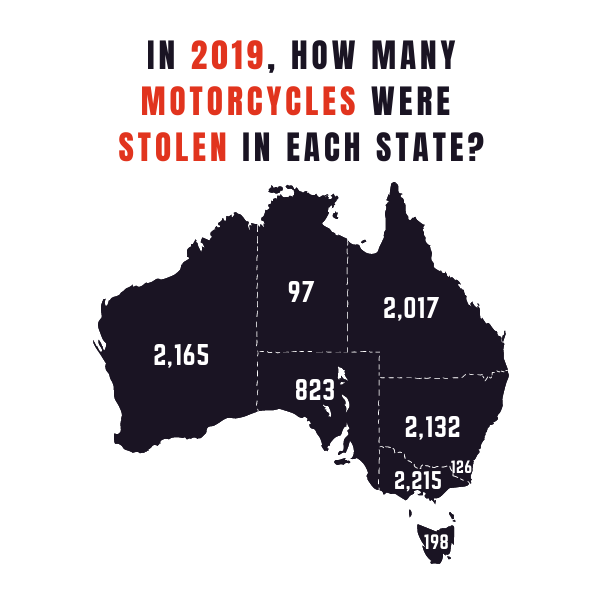 The above graphic details which states in Australia suffer the most from motorcycle theft.
VIC, WA, NSW & QLD all hitting over 2,000 motorbikes stolen in 2019.
A Look at the Top 10 Theft Spots for Motorcycles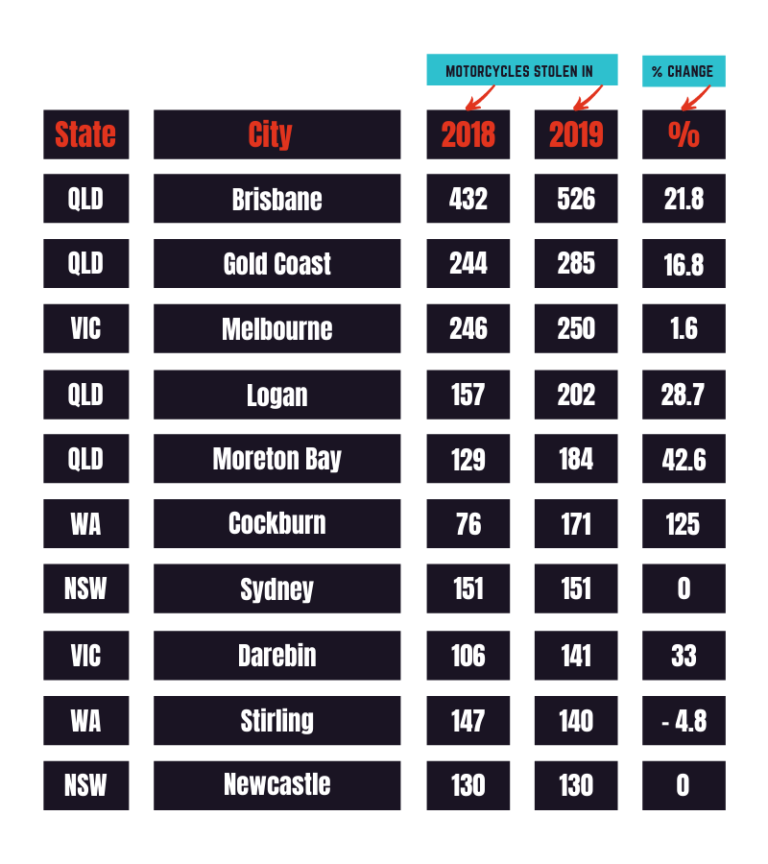 Queensland suffered heavy motorcycle losses with 4 out of the top 5 worst motorcycle theft spots located in Queensland.
All areas, with the exception of Stirling, have seen a massive % increase year over year for motorcycle theft.
How COVID is Impacting Motorbike Theft
As of March 2020, motorcycle theft for the past 12 months has reached 9,938.

Only 62 motorcycles away from hitting an all-time high within Australia of 10,000 motorbikes stolen in a single year.

It's a bleak look ahead for motorcycle safety in Australia, people are financially desperate and willing to take on more risk for a payday.

Combined with a police force focused on COVID more than anything else is proving disastrous for motorcyclists in Australia.

Below we have some simple tips and tricks to help improve the safety of your motorbike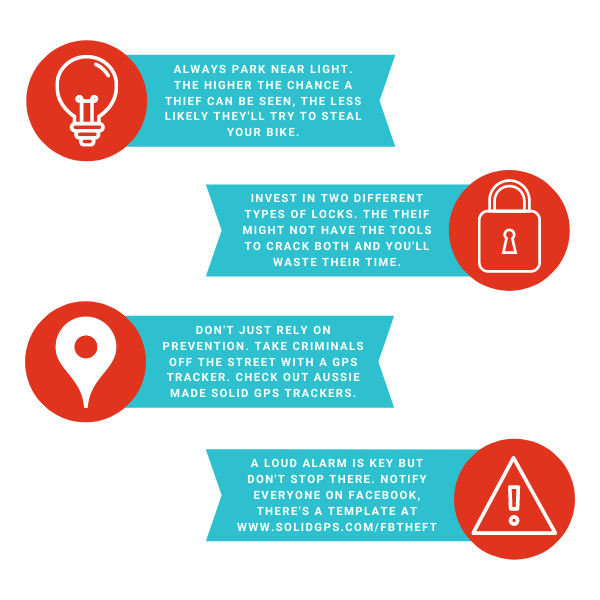 Expanding on the above points. Cover up your motorcycle or if no cover is available, park as close to a light source as possible.
Thieves want to be seen as little as possible, this single tactic could reduce your chance of theft by 10%.

Carry two different types of locks, although cumbersome to carry, it may prove to save your bikes life one day.
If you have some storage on your motorbike, consider storing a disc lock in there for later use, they're lightweight and that completes half of this lock requirement.
These tips to keep your motorcycle safe are mainly common sense, but laziness and a complacent attitude are the true enemies of proper security measures, thieves are just the symptom.
The single most important thing you should do is keep a watchful eye in your community.
See something suspicious, call the police assistance line at 131 444. Why the police assistance line?
The police assistance line is the number you should call if the incident isn't life-threatening. Here's a more in depth answer about that police assistance line.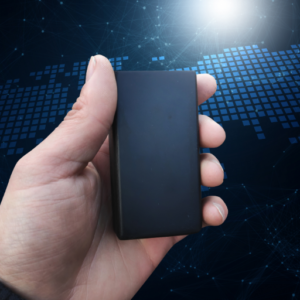 Sign Up Now And Get Your Free Vehicle Security Blueprint